Pharma transport
Temperature-controlled courier services with Danske Fragtmænd Express.
If you need to transport temperature-sensitive and radioactive goods, Danske Fragtmænd Express is your perfect partner. Our pharma distribution services include the safe transport of medicines and vaccines, and they can also be dangerous goods that require temperature control. We are a professional and experienced courier company with skilled and reliable drivers, all with the skills and training to handle demanding courier tasks.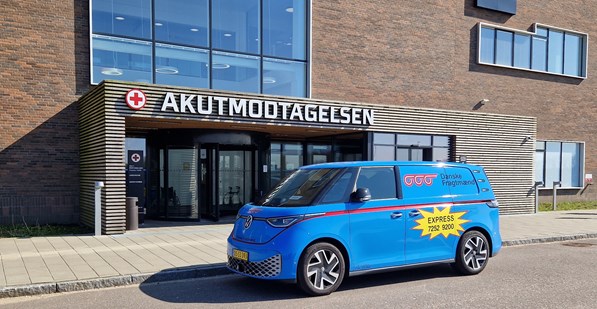 Our vehicles are custom-built to handle transport tasks involving temperature-sensitive and radioactive goods. The warehouse is locked and we always know the location of our vehicles via GPS tracking. We can combine two different temperatures on the same vehicle, and we record everything online. As a customer, you can subsequently receive the data from the transport process.
We offer:
Heated transport 10 to 30oC.
Refrigerated transport 0 to 10oC.
Frozen transport 0 to -20oC.
Radioactive goods transport (authorised by SIS).
GPS vehicle tracking.
GDPR compliant.
Time-critical shipments.
Regular tasks.
Two different temperatures can be locked independently from each other between +30 to -20oC on the same vehicle.
International transport.
Online booking.
If you need an express delivery, you can book your shipment immediately by emailing booking@dfexpress.dk or clicking on the link: