We can also handle your parcels
Your immediate thought when seeing our blue lorries on the roads would not be parcels. However, every day Danske Fragtmænd perform day-to-day parcel deliveries for more than 40,000 companies.
Most recently, we have entered into a parcel partnership with the distribution company dao whose 3,500 distributers drive 100,000 km every night and visit 1,200 parcel shops every day. Through this collaboration with dao, we are therefore able to offer parcel delivery to private recipients according to the very highest quality in the market.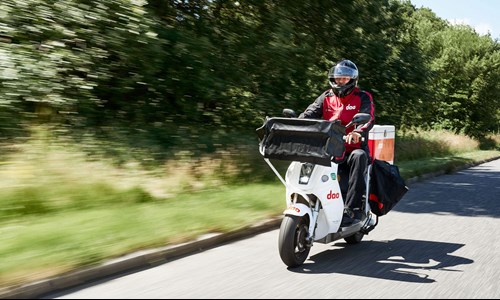 This means that we are able to offer a total solution within parcel distribution to both private recipients and businesses. And, as we already offer stock distribution and same-day delivery of e.g. general cargo, on-demand delivery, and courier services, as a Danske Fragtmænd customer, you are able to gather all your transport needs with one carrier. As a one-stop-shop carrier, we can pick up all your goods to the benefit of both you and your recipients.