Correct data and labelling – more important than ever
26. october 2021
Danske Fragtmænd is in the process of digitising our consignment notes, and introducing further parcel scanning during the transport process. Correct data and labelling are therefore more important than ever, and this is where we need the help of our customers. To follow is a description of how the shipper can help us by providing details on the recipient of the goods correctly. We have also produced a miniguide to labelling.
Recipient details
It's very important that recipient details are provided correctly, as we enter the data you provide directly into our systems. If we do not have the correct data, it can unfortunately in the worst scenario cause a delay in shipping. To follow are the details we need in the various boxes.

Name: Recipient's full name.
Name 2: C/O or other names.
Address: Road name and house number.
Address 2: Separate location other than post number and town/city.
Post number: Post Box numbers must not be put here.
Town/city: Post Box numbers must not be put here.

Details of goods
Details of the goods must match the physical goods 100%. The person shipping the goods must therefore ensure the following:
That the consignment note is correctly filled in. The date must be the same as the collection date.
That the weight and volume match the physical goods.
That the number of parcels is correctly entered on the consignment note.

We would appreciate you transferring the data as early as possible, and preferably regularly during the day. That helps us plan our routes, and avoid a lot of empty runs.


Labelling goods
Always put the label where it can be read and scanned. It's also important to remember to not put the label around corners, over or under irregularities. Finally, the label can never be covered by film.
Step 1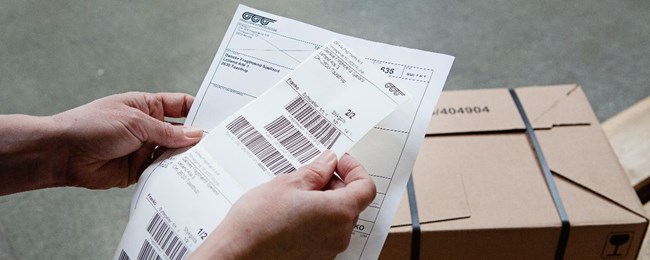 Fill in labels with sender and recipient, address, phone number, consignment note number and total number of parcels. Use labels and preferably Danske Fragtmænd's standard labels.
Step 2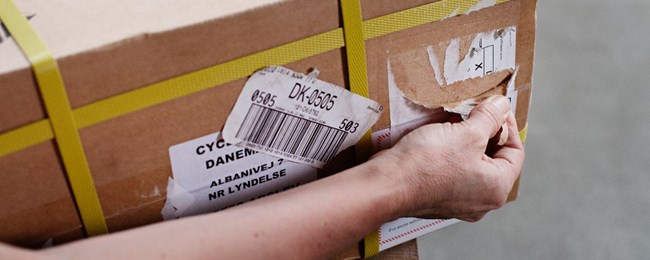 Remove used labels from the goods before applying new ones.
Step 3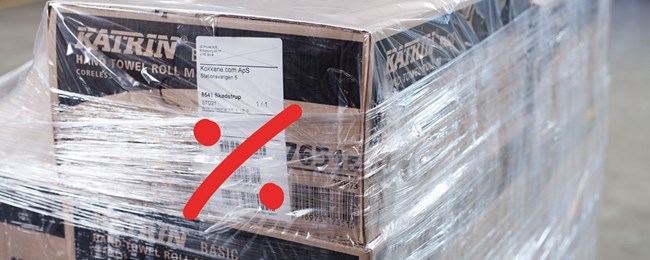 Apply labels on the outside of the packaging.
Labels under film are hard to see.